This is one of our most special programs for candidates this year! Besides the opportunity to join the top #1 eCommerce SaaS products using new technology, you will also have the chance to receive 1 month bonus!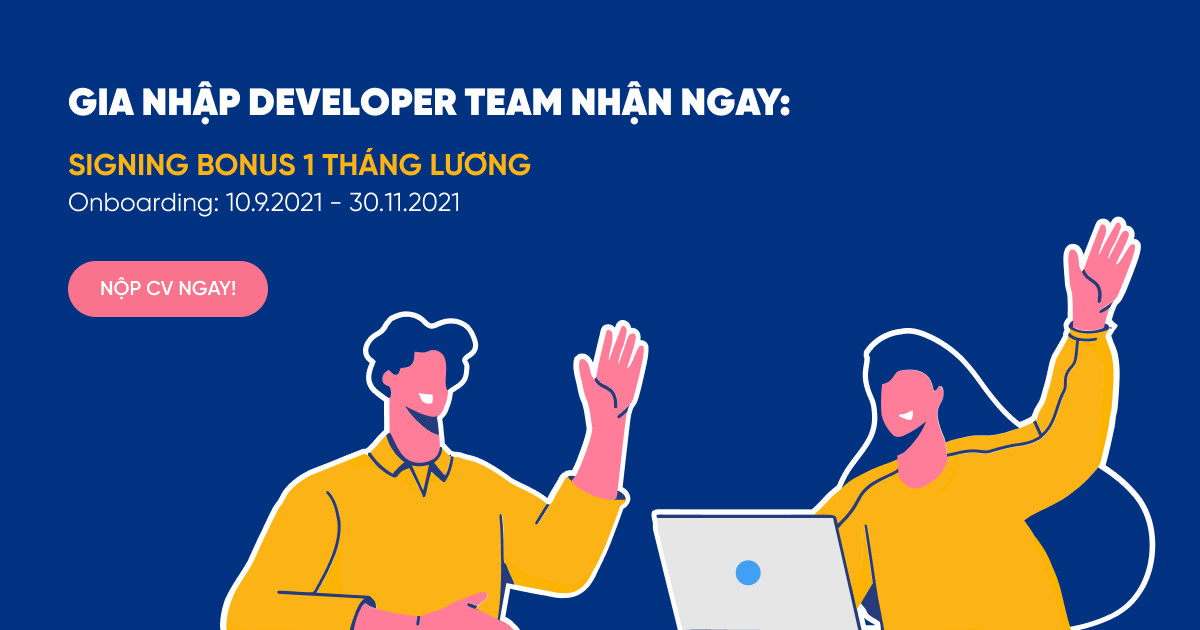 Reward
Total bonus: 1-month gross salary
Payment Method: the bonus fee will be sent along with the most recent salary after the official contract.
Process
Step 1: Send your resume
Step 2: Join our recruitment process
Step 3: Join Seal Commerce & Sign the Labor Contract
Step 4: Congratulations! You earn the reward
Program Policy
Eligibility:
Subjects: developers onboarding from September 10th, 2021 to November 30th, 2021 (with the condition that you pass the probation period and sign an official contract).
Participants must complete and sign the Agreement to be eligible for any fee under the Signing Bonus Program.
Ineligibility:
Candidates who apply via any Headhunter Company.
Candidates who don't pass the probation period.
Candidates who pass the probation period but not sign the official labour contract.
Candidates who apply for the non-IT positions.
FAQs
1.When will I get the bonus?
After the 2-month probation period and become our official employees, you will get the bonus.
2.Which are the current job openings
We always have job openings, click here
3.Have more questions?
Please contact us via recruitment@sealcommerce.asia. We will get back to you soon.
>>>>> Join us & Get Bonus Today!